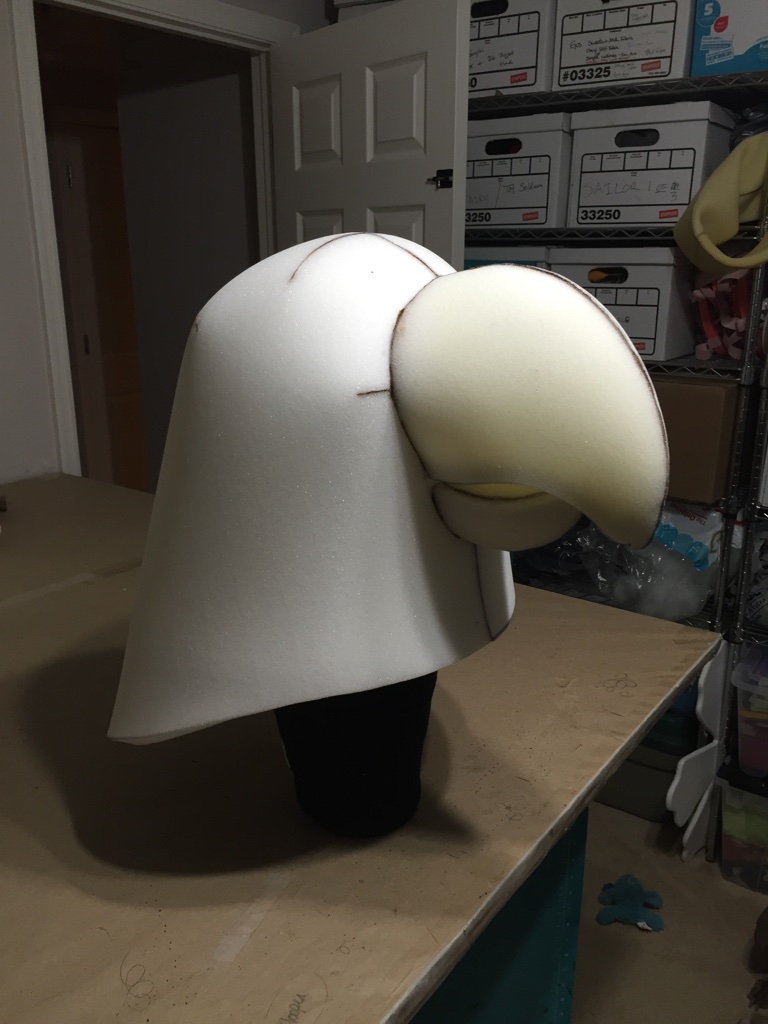 Hello and welcome to Vitoworld Productions' first blog!
It has a been a wild ride with projects in and out of Vitoworld these past few months since we've launched our new website. We have shipped 14 new costumes to Royal Caribbean that will appear in their "Let's Celebrate" parade on the maiden voyage (happening soon) on the Harmony of the Seas! Can't wait to show you pictures.
We have also shipped two new pairs of Philly Phanatic shoes and created a new mascot head of Pistol Pete, the mascot of the University of Wyoming.
A cute puppet created for auction to raise money for a school in North Carolina went for $300 and will go towards a better education for the school kids.
Up next we have just gotten contracts with Jimmy Buffet's Margaritaville in Montego Bay, Jamaica, for the creation of some crazy cool new Stilt Walker costumes, a few new things already for The Macy's Thanksgiving Day Parade as well as a few puppets for an HVAC commercial. There are even some rat heads for a production of The Nutcracker in NJ in the shop not to mention a reboot in January 2017 of Play the Play with Cat the Cat at the Alliance Theatre in Atlanta, based off the book series Cat the Cat by Mo Willams.
To top it all off, owner and creator of Vitoworld Productions, Vito Leanza, continues work at the Center for Puppetry Arts in Atlanta, Georgia, conserving hundreds of Muppets, props, and costumes donated by Jim Henson's personal family collection to be put on display for many years to come in the new Jim Henson Collection within the brand new Worlds of Puppetry Museum. Check the Center for Puppetry Arts website for details of the Center, the puppets, and the many shows and special events that take place at the world's largest center of puppetry.
As work continues and new clients come in, we will keep you up to date with all the magical happenings at VWP!
If you can dream it, we can build it!
UPDATE 6/13/16:
I've included a few photos of mock-ups of costumes for Jimmy Buffet's Margaritaville in Jamaica.
Notice how the new parrot head is longer. A slightly different shape on top compared to the first set I made. Here also is my 4th version of a salt shaker top, that will become a hat for a stilt walker. I have some new puppets in the works. Look out for those pictures soon.
It's always busy at Vitoworld Productions and we are always making the magic come alive.
Cheers!
Vito